Vintage Majolica Barbotine Pottery Jardiniere Vase Lava 11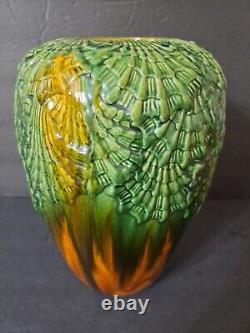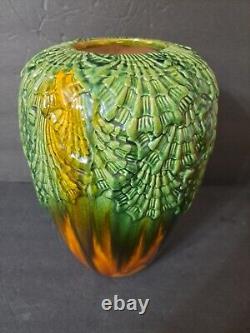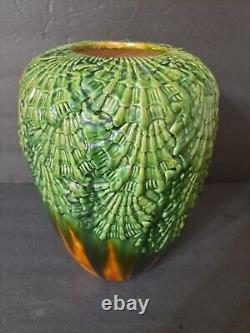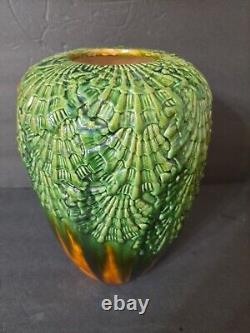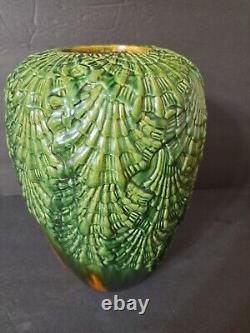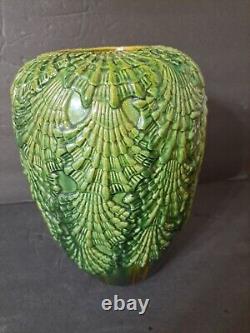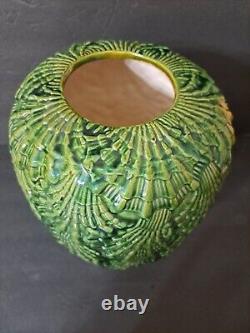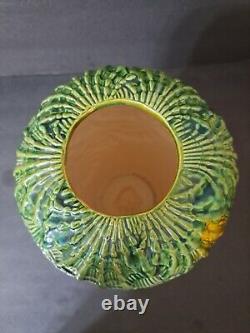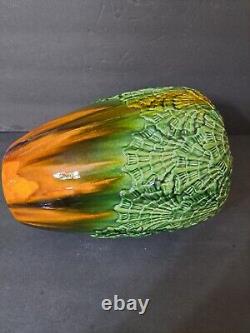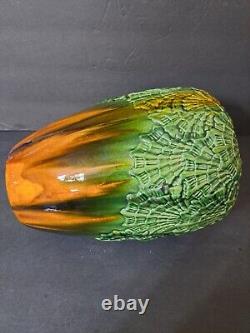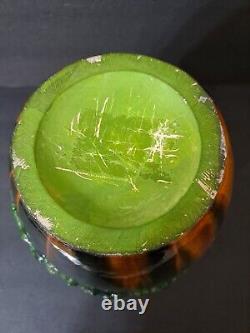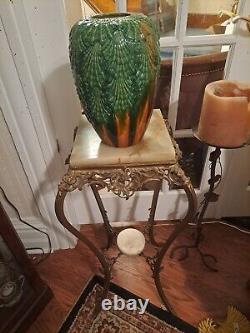 This vintage French-made jardiniere vase is a true work of art from the Art Nouveau period of the 1920s. The vase is made of high-quality porcelain and features a beautiful green majolica pattern, with intricate details that showcase the production technique of pottery, there is some very light crazing on the outside with no chops, cracks or other issues. It is a stunning addition to any room and perfect for displaying plants or flowers.
The vase is branded as Lava and has a subject of lava, adding to its unique and rare design.