Sevres Glass Vase Lithyalin Agate Marbled Art Nouveau Ormolu Gilt Mount Bohemian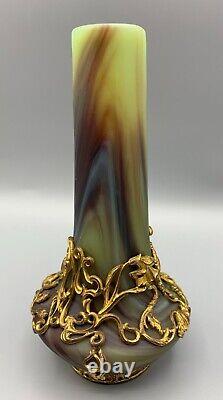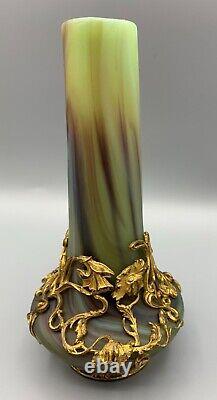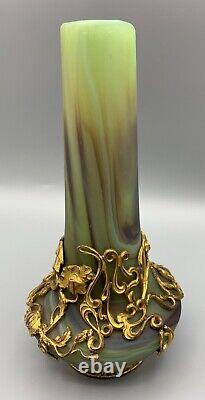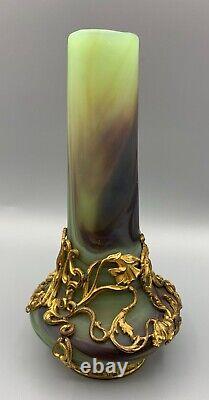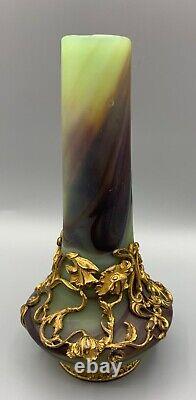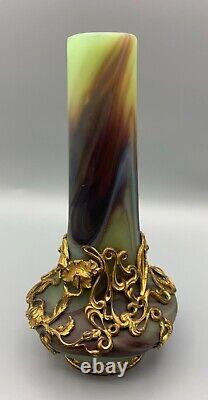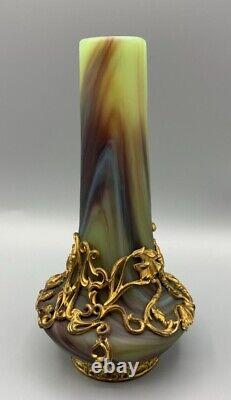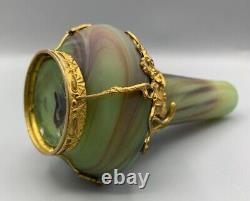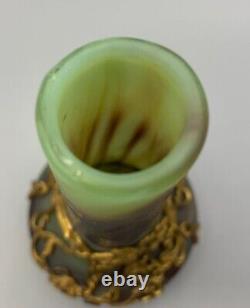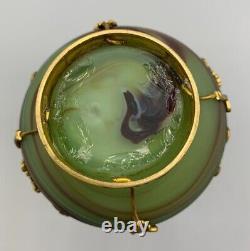 SEVRES STONE GLASS VASE LITHYALIN AGATE MARBLED ART NOUVEAU ORMOLU GILT METAL BRASS FRIEDRICH EGERMANN. Is derived from the Greek word''lithos'', meaning stone and is a type of marbled glass. THIS RARE AND BEAUTIFUL ART NOUVEAU LITHYALIN GLASS VASE MEASURES APPROX.
6" HIGH AND 3" ACROSS THE BASE. IT IS A PARTICULARLY FINE EXAMPLE OF SEVRES LITHYALIN GLASS WORK.
THE COLORATION SHOWS BEAUTIFUL CONTRAST, STRIATIONS AND IT IS TRANSLUCENT, UNLIKE MOST LITHYALIN PIECES. IT TRULY LOOKS AND FEELS LIKE MARBLED STONE. THE GILT MOUNT IS ORNATE. THE BASE CLEARLY SHOWS WHERE THE VASE WAS CUT FROM IT'S PONTIL DURING MANUFACTURE. THESE PIECES WERE NOT ALWAYS STAMPED, BUT THE AUTHENTICITY IS WELL DOCUMENTED.
IT WAS PRODUCED BY SÈVRES, ALFRED KANDIER & FILS, (CRISTALLEIES DE SÈVRES), WHO USED THE LITHYALIN / STONE GLASS TECHNIQUE, INVENTED BY FRIEDRICH EGERMANN. 3 PLEASE DON'T HESITATE TO ASK ANY QUESTIONS YOU MIGHT HAVE, AND REVIEW THE PHOTOS FOR DESCRIPTION.