Rindskopf Marbled Glass Vases a Pair Iridescent Bohemian Glass Art Nouveau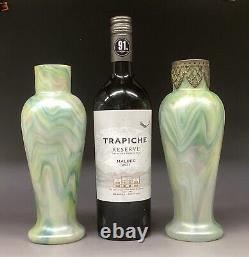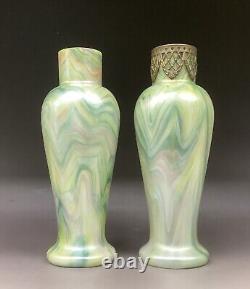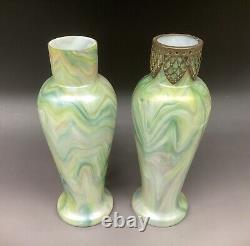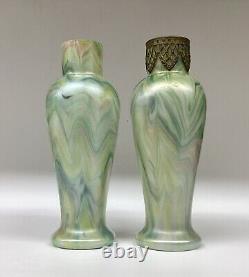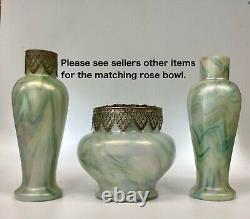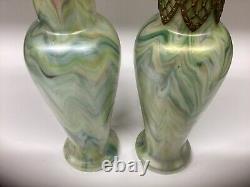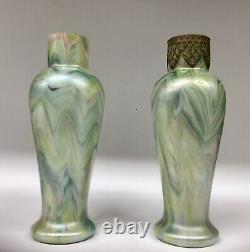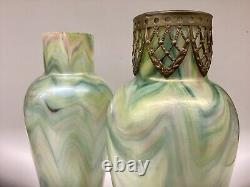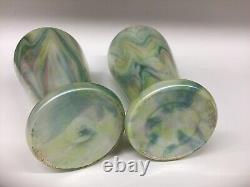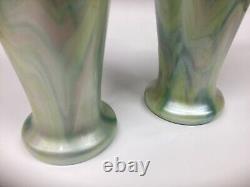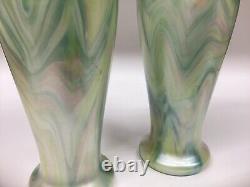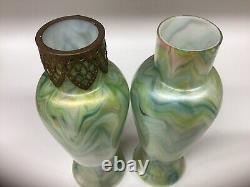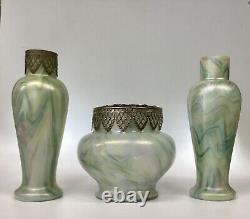 A stunning and rare pair of Rindskopf art nouveau Marbled Glass vases. The vases are milk glass encased in an iridescent glass marbled in tints and tones of green, aqua, pinks and yellows with a lustred finish. One vase retains its original brass collar. Both are in excellent undamaged condition and stand 24.5cm tall.
Please note:- the photograph with the wine bottle is simply to give an impression of the scale of the vases. The wine is not included in the sale. Please see sellers other items for matching rose bowl.