Minton Green Jug Tankard Royal Coronation 1901 Art nouveau Edward VII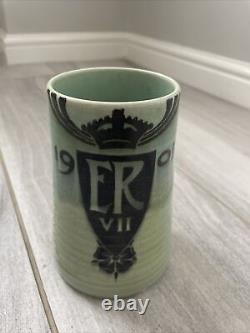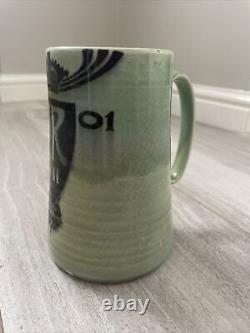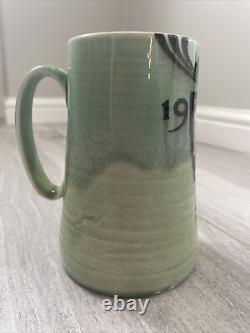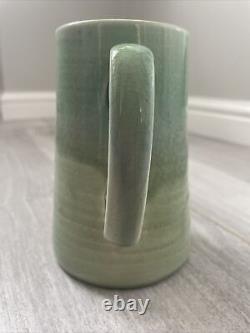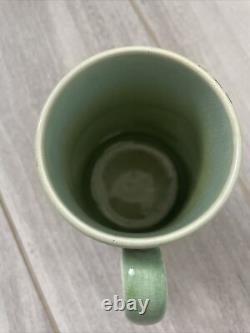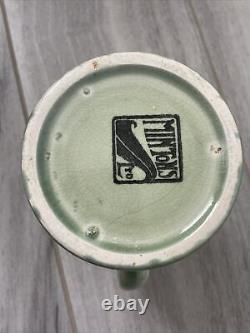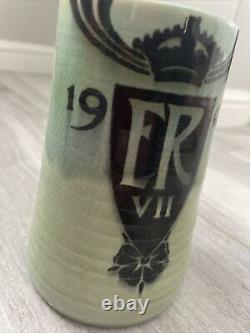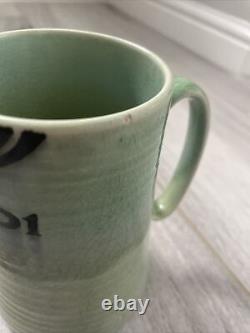 This rare Mintons Ltd Green Jug Tankard commemorates the Royal Coronation of King Edward VII in 1901. The base is marked with the Mintons Ltd factory mark. The Art Nouveau design incorporates the royal cypher, crown and rose is a beautiful representation of the era and would make a great addition to any collection of Minton or royalty memorabilia. The jug is in very good condition for its 122 years and only has a slight chip/nibble on the top rim (see last photo) but this is small and it doesn't distract from its overall quality and style. This is a perfect piece for anyone who appreciates history and the art nouveau period.
The jug is made by Mintons Ltd, a renowned company that is well known for producing high-quality ceramics and pottery and the early 20th century was a great period for the famous company. A great piece overall & very attractive.