Daum France Crystal Iris Vase Green Purple Pate De Verre Signed 5.1H L5.1 W3.1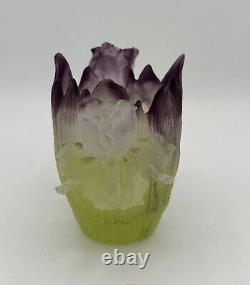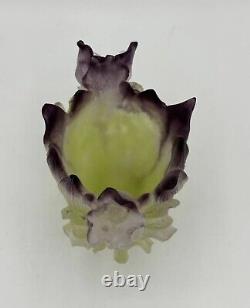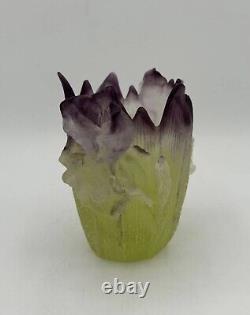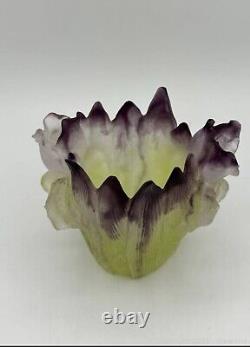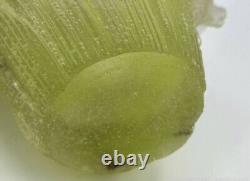 This exquisite vase from Daum France is a true work of art, featuring a stunning iris pattern in multicolor glass crystal. The piece is signed by the artist and measures 5.1 inches in height and 3.1 inches in width. Crafted with the Pate De Verre production technique, this original piece is a vintage item that will add a touch of Art Nouveau elegance to any decor.
Handmade in France, this vase is a must-have for collectors and lovers of fine glassware.