Antique Czech Art Nouveau Jugendstil Kralik Loetz Glass Inkwell Powder Box 1910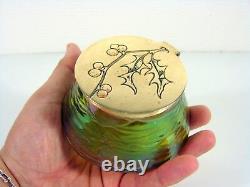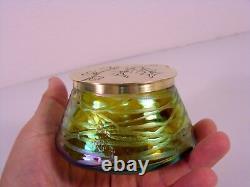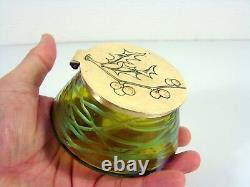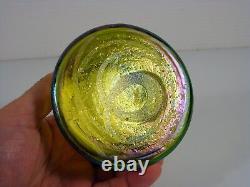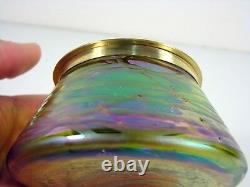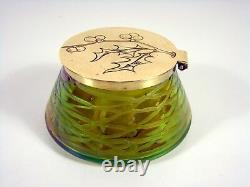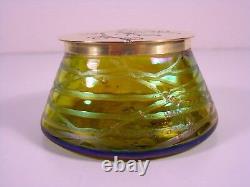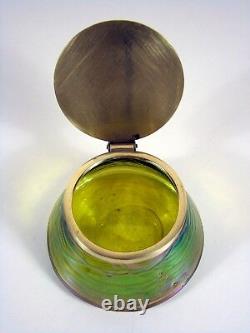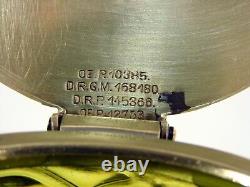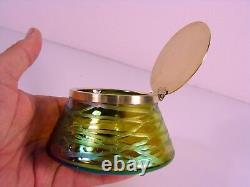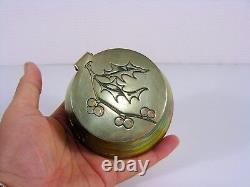 This is a a beautiful Czech Art Nouveau Jugendstil glass powder box, lidded bowl, made by Kralik (often thought to be Loetz). In green and purple waved glass. The green glass with veins! The lid is decorated with mistletoe or holly.
The underside of the lid is 4 stamped with. German Empire patent marks and. (Österreiches Patent) followed by 10385. (Deutches Reich Gebrauchsmuster/ German Reich Registered Design) followed by 168180. These marks appear not only on inkwell tops but on a variety of other products, all made in Germany at the beginning of the 20th Century.
As can be seen in the photos. The box is in excellent overall condition with no chips or cracks. Dimensions: biggest diameter 4,15 inch / 10,5 cm. 2,8 inch / 7,2 cm. Height ca 2,1 inch / 5,5 cm.
Kralik was a significant Bohemian glass artist, a comtemporary of Loetz, Pallme Konig, Rindskopf.... If you have any questions, please get in touch.