Antique Czech Art Nouveau Jugendstil Kralik Loetz Cream Jug And Sugar Bowl C1910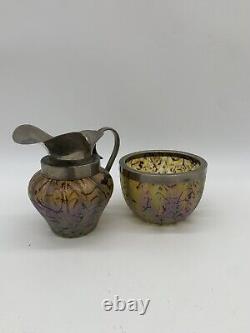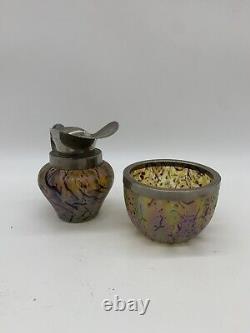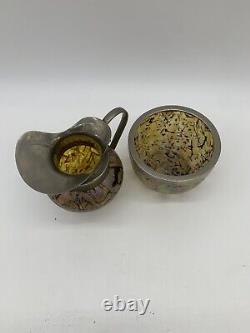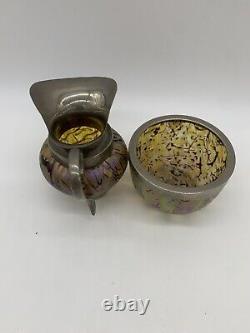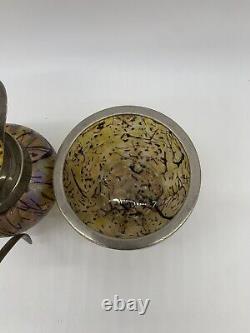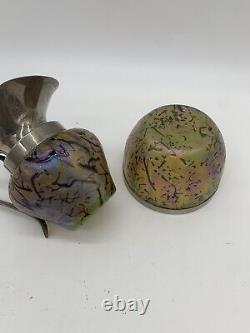 This antique Czech Art Nouveau milk jug and sugar bowl set was manufactured by Kralik in 1910. The iridescent green glass features a beautiful flower petal design in an Art Nouveau style, making it a perfect addition to any Art Glassware collection.
The set is an antique original from Czech/Bohemia. The production technique used for this set is moulded glass, showcasing the intricate craftsmanship of the time period. The set's subject, Viscum, is a unique and decorative element that adds character to the piece. This Kralik milk jug and sugar bowl set is a stunning representation of Art Nouveau and Jugendstil styles.