Antique Art Nouveau Jade Glass Uranium Small Dish Tray by Reich Two Nude Women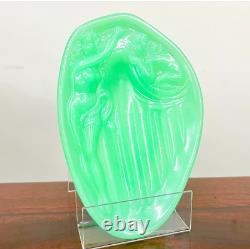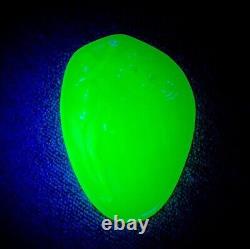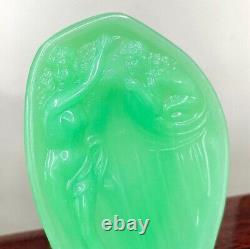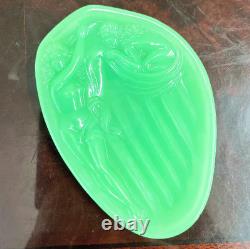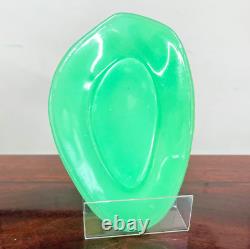 Rare, absolutely beautiful Art Nouveau soap dish. A thick, oval, glossy jade green glass soap dish with stunning pressed glass details of two typical Art Nouveau style nude women. This soap dish is Uranium glass and gives off a vivid Uranium glow under UV lights. A rare piece of Uranium glass that I can not locate another the same. Great condition tiny nibble to one edge.
CONDITION - We work hard to ensure that all of our items are in fantastic condition but they may have previously been unloved for many years. Due to this, these items may have sustained dents, nicks or scratches but please only see these imperfections as being part of their story, character and charm.