19th Century Hand Blown Bohemian Harrach Opaline Glass Uranium Vase Art Nouveau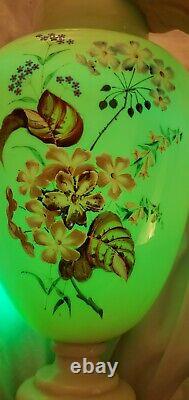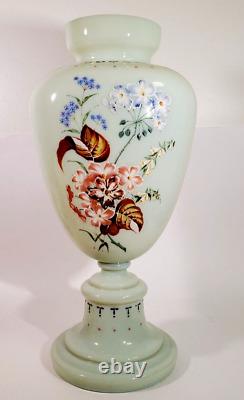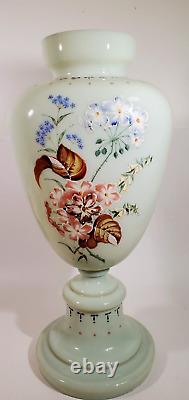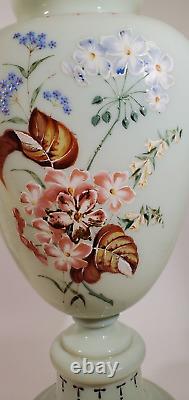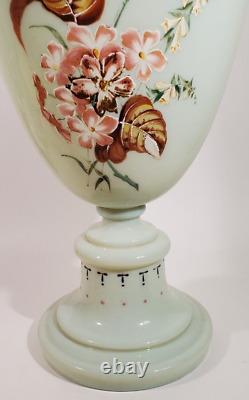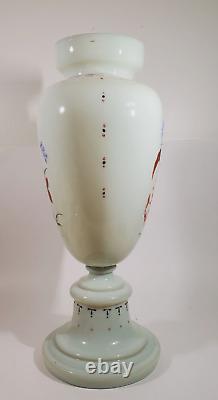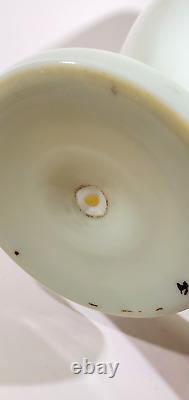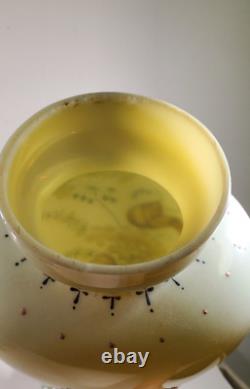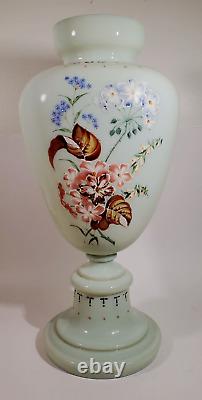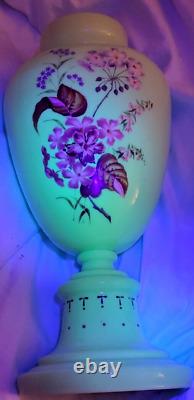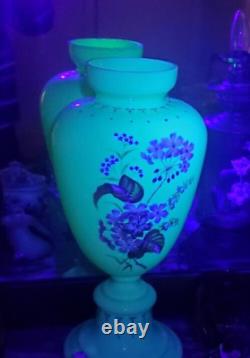 Art Nouveau 19th Century Hand Blown Uranium Green Bohemian Harrach Art Glass Vase Hand Painted Florals. This is a stunning antique hand blown Uranium glass vase! Measures 16 1/2 inches in height. Width at widest point is 7 1/2 inches. Opening at top is 4 1/4 inch. Vase may be of Bohemian Harrach origin. Beautiful, lush hand painted florals(Geranium, Canterbury Bells and Forget-Me-Knots) in shades of pink, blue with rich red leaves and greenery. Hand blown opaline glass in a soft green that has lovely luminescence in the light. When put under a black light the entire vase shades to a rich glowy green color. Some wear to the gold rim at neck of vase but it does not detract. Overall this lovely vase is in very good condition. A few small flea bites or nicks on rim but they are minor.
Wonderful early vase and stunning on display! Please take a look at many new items added daily. Antique porcelain, English and French china, porcelain and ceramics, silver, sterling, antique glass, estate items, antique and vintage collectibles.